MEET OUR IN STORE GREETERS

For those of you that aren't able to visit us at our actual storefront, we want to introduce you to our Greeters. We know how popular they are whenever people come to visit and we hear how disappointed they are when there are no dogs on site. As other members of our team have added puppies to their families they too have become shop greeters.

Macadamia (aka Macki) is the original greeter and we happily welcome her in the shop full time. She is a year and a half old and has been a constant fixture at the store since the day she came home. She loves to welcome guests, lick toes in the summer time and always has a colourful bandana on to showcase some of our many fabrics available for sale.




Harley Quin is our back up Greeter. She works part time and gets along very well with others and adores Macki. Harley is just over 3 months old and is doing quite well at learning her role in the shop. She is a traditional black and tan with markings similar to a doberman or rottweiler although much smaller in size but same big girl attitude.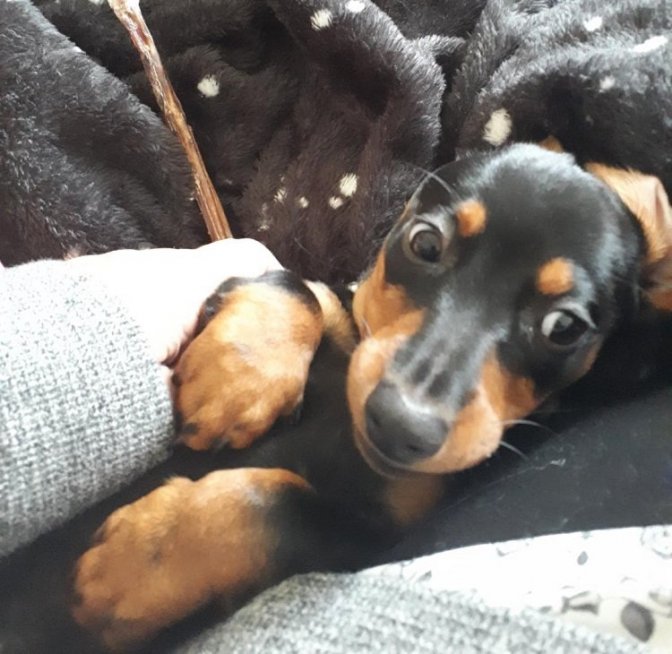 The latest addition to round out our team of Greeters is Oakley. She is a black and tan dapple with a bit of long hair thrown in just to up the cuteness factor. She is 8 weeks old and has a full family of sisters at home to welcome her after a long day at work. Piper, Quincy and Elphaba keep her busy when not at the shop.



Keep On Quilting!